The oldest, most famous and most elegant cafes of Rome
Want to visit the oldest literary cafe in town, or just go for a drink in one of the iconic bars of Rome where celebrities have their cappuccino or aperitif ? Here is our list of the most famous, oldest and most elegant cafes in Rome.
1. Caffè Greco
Via Condotti 86
District: Spanish steps
Tel: +39-06-678.25.54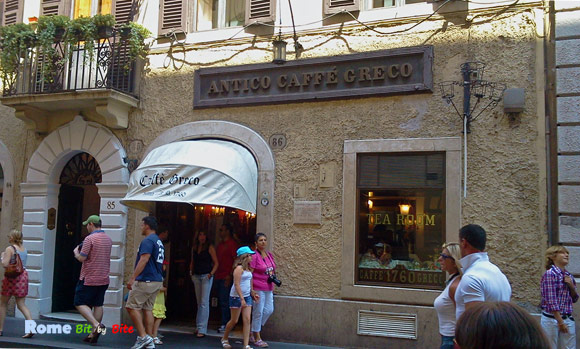 Located in one of the most exclusive shopping streets of Rome, Via Condotti, this literary caffè comes first in our list, not so much for the quality of its coffee, but because it is one of the oldest in Rome. Looking a little dusty and worn out, the place is definitely worth a visit for its history.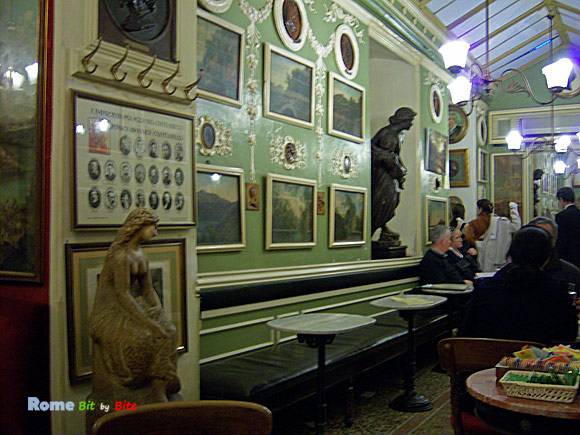 Walk inside, have a look around and have a coffee or cappuccino at the counter. The price charged for a caffè seduto (sitting at a table) is not really worth paying for, unless you are looking for some interesting place in the very center of town, where to sit down and spend some time writing, or reading, while doing some people watching. Then this is the place to be !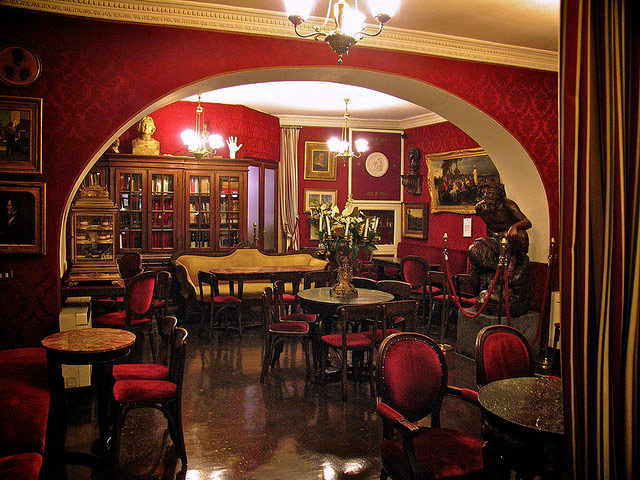 2. Caffè della Pace
Piazza delle Pace 4
District: Piazza Navona
Tel: +39-06-686.12.16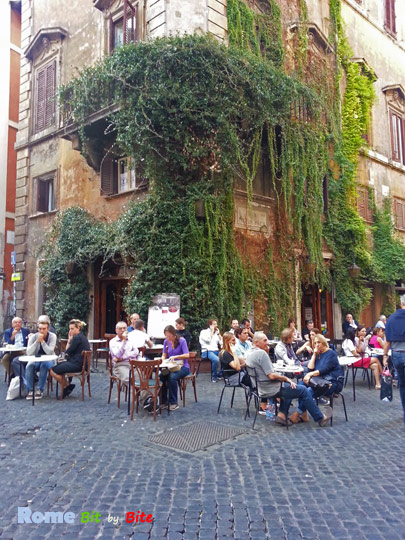 Located in a beautiful small square just off Piazza Navona, this cafe is known for its clientele of painters, artists, writers and show business people. The terrace overlooks the church Sante Maria della Pace, while the indoor space consists of three charming little rooms in a mixed style of Baroque and Art Nouveau. It was in this cafe that the art movement Transavanguardia started.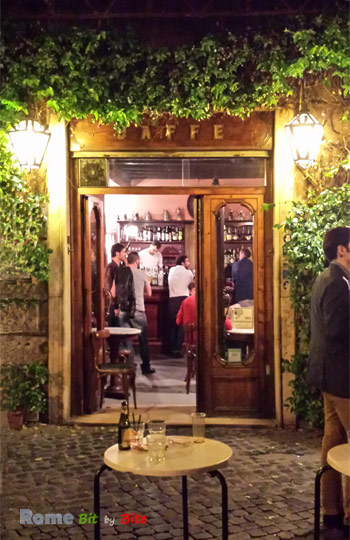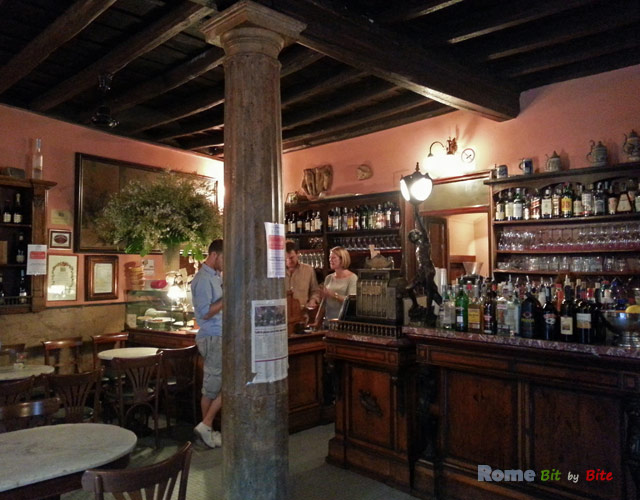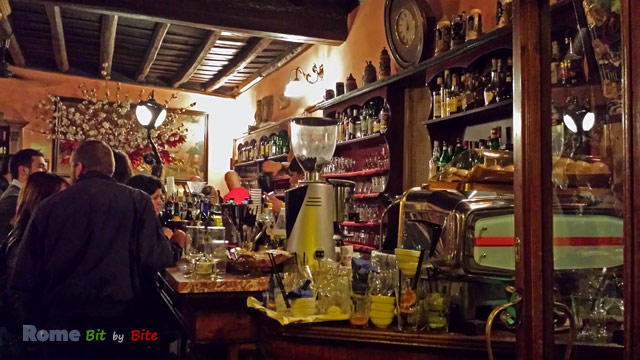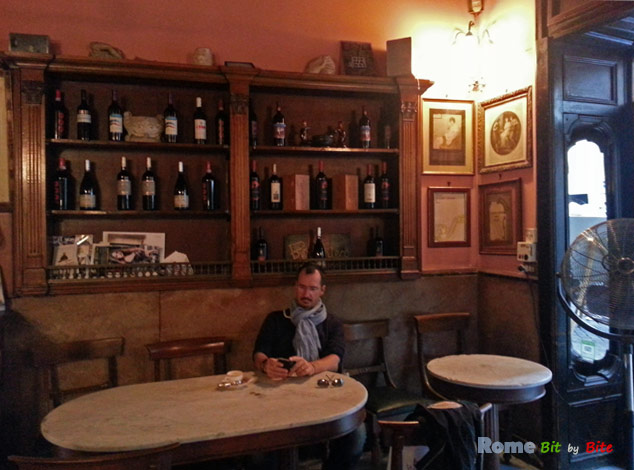 3.  Café de Paris
Via V. Veneto 90
Tel: +39 06 4201 2257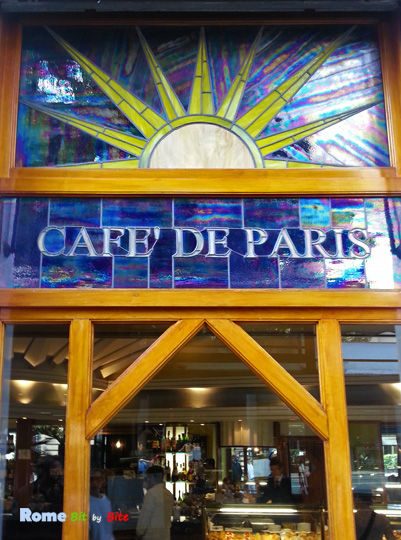 A very elegant, luxury cafe with a piano bar and an air of nostalgia. It is located on the famous Via Veneto, one of the most expensive streets in Rome, lined with luxury hotels and imposing mansions. Founded in 1956, Café de Paris was immortalized in 1960 in the movie La Dolce Vita by Italian filmmaker Federico Fellini, starring Anita Ekberg, Marcello Mastroianni and Anouk Aimée. In the 1960s, the cafe was one of the preferred hangouts of starlets, nobility and rich business people.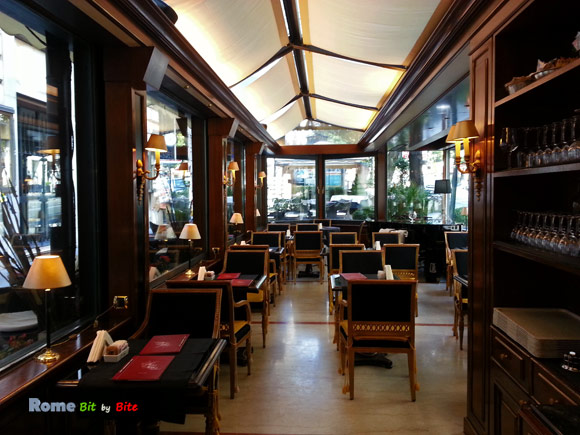 The cafe reopened only in recent years after it had been closed down for two years, when it was discovered that it had been used as a front for money-laundering by the mafia. The iconic institution was confiscated by the state and is now run by the Agenzia nazionale per l'amministrazione e la destinazione dei beni confiscati (National Agency for the Administration and Allocation of Confiscated Properties).
They serve excellent coffee and decaf espresso. There is also an adjoining restaurant. The staff is very friendly; the barista went out of his way to prepare me a one-of-a-kind caffè schiumato.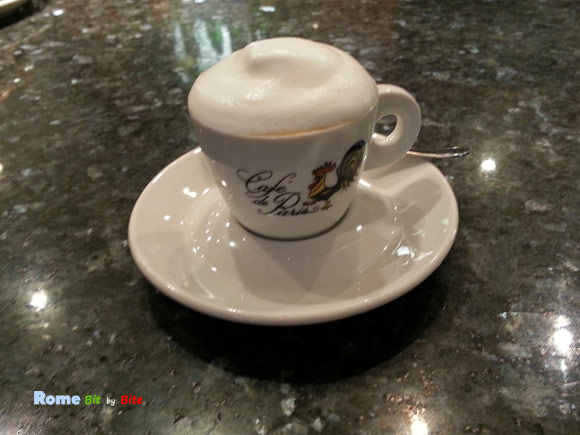 4. Caffè Farnese
Via dei Baullari
District: Campo de' Fiori
Tel: +39 06 6880 2125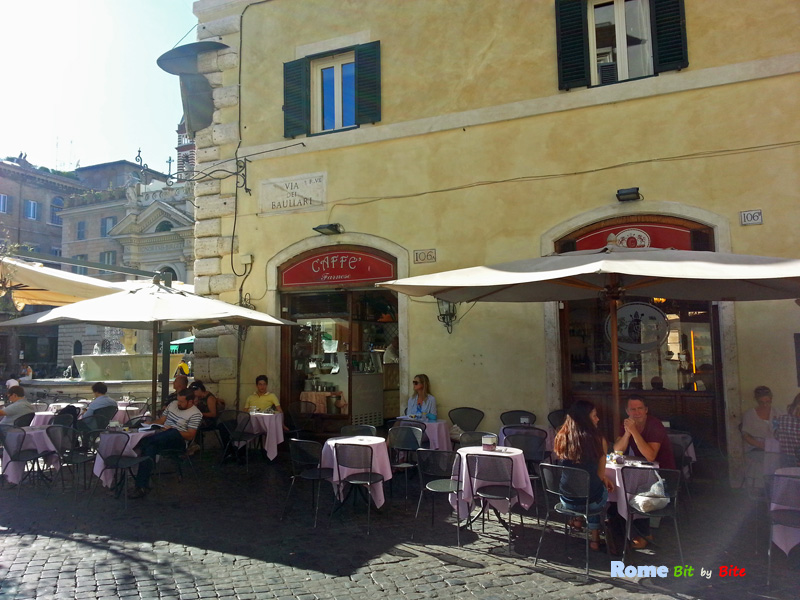 Located close to Palazzo Farnese (the French embassy), this elegant coffee house has a lovely terrace ideally situated on the quiet Piazza Farnese, close to Campo de' Fiori.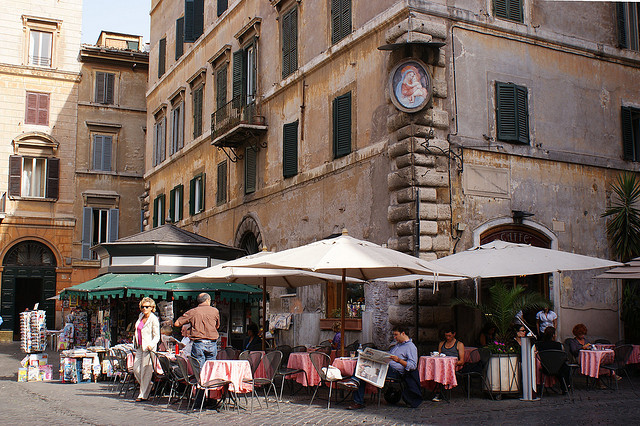 5. Caffè Canova
Piazza del Popolo, 16-17
District: Piazza del Popolo
Tel: +39 06 361 2231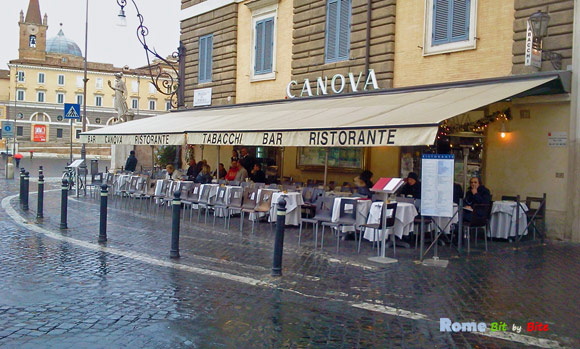 6. Caffè Rosati
Piazza del Popolo 5A
District: Piazza del Popolo
Tel: +39-06-322.58.59
open daily from 7:30am to 11:30pm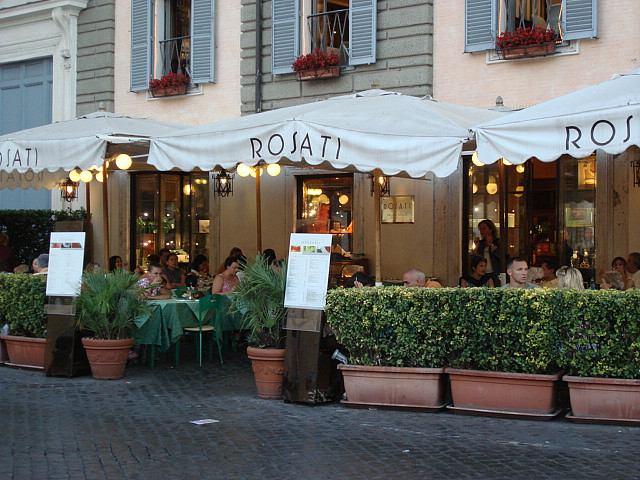 Located on the famous Piazza del Popolo, this Art Nouveau cafe founded in 1923 attracts an elegant, heterogeneous clientele. The venue tends to become more interesting at night. More renowned for its tramezzini and sandwiches – which are a delight to both the eye and the palate – than for the quality of its cappuccino.
7. Caffè S. Eustachio
Piazza S. Eustachio 82
District: Pantheon
Tel: +39-06-686.13.09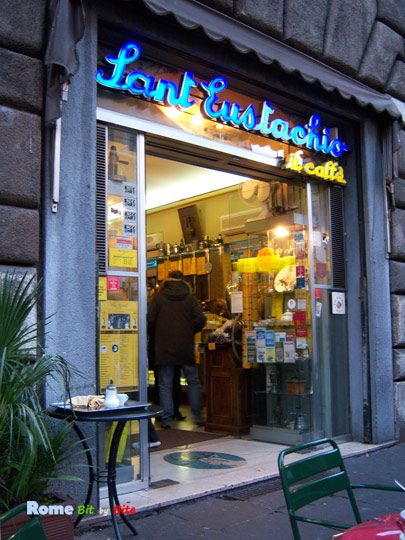 For decades this used to be THE coffee institution in Rome, where you could enjoy one of the best coffees in town. The place was renowned for its delicious Gran caffè and marrons glacés, their specialties. Our original review of Caffè Sant'Eustachio on this page in the early 2000s (with different lay-out), was nothing but praise. Due to the many other articles and reviews that followed across the net, the coffee house has become VERY touristy, and, sadly, the quality of their coffee has changed accordingly. Is it to suit the taste of the now mostly foreign clientele? The Gran caffè, which once used to be a double-sized coffee nectar, now boils down to a caffè (very) lungo and even the coffee taste is not as great as it once used to be.
Photo credits (top to bottom): all photos © Rome Bit by Bite, except Caffè Greco by A H T; Caffè Greco red velvet by gferez; Caffè Farnese (2nd photo) by p medved; Caffe Rosati by scalleja;