The Coppedè quarter  (quartiere Coppedè) is a small, unusual urban area of Rome, named after the Florentine architect who designed it, Gino Coppedè. Little known by tourists, it is one of Rome's architectural gems, worth exploring for its rich, unique architecture and beautiful streets.
Located within the Trieste district, between Via Tagliamento and Piazza Buenos Aires, it is not properly speaking a quarter, but a small, architecturally meaningful, area consisting of 18 villas and 27 buildings and apartment buildings. The term quartiere was used by Coppedè himself and it has remained in use ever since.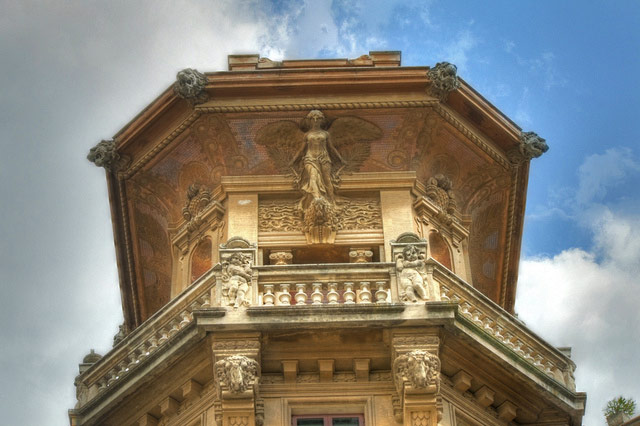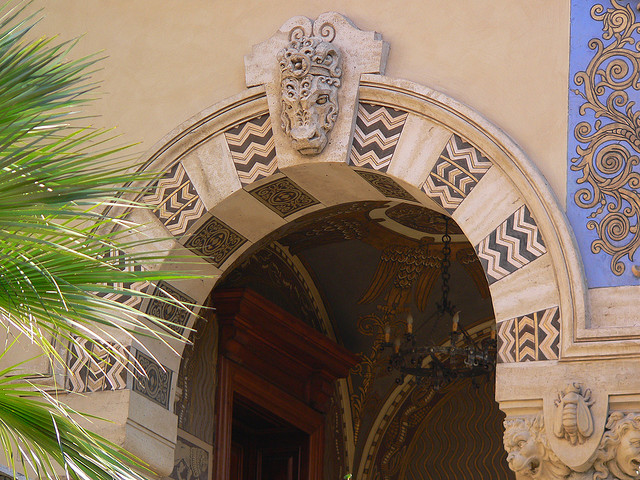 Inspired by the Art Nouveau and Art Deco styles that were en vogue in Europe in the beginning of the 1900s, as well as by the Medieval, Mannerist and Baroque styles, which he also mastered, Coppedè designed the plans for the quarter and worked on it from 1913 until his death in 1927. After his death, his son-in-law Paolo Emilio André, continued the original project, which consisted in creating an authentic and unique quarter. The last work built by Coppedè is probably the gate at number 2 on Piazza Mincio, which is a copy of a scene of the movie Cabiria from 1914.
Coppedè's style also included Assyrian-Babylonian influences and mythological, Greek and Christian references, yet his eclectic architecture displays a consistent and recognizable style. His work is sometimes defined as Neo-eclectic, but the truth is that his style is truly unique and can't be compared to any other existing architectural style.
The epicenter of the Coppedè quarter is Piazza Mincio. The entrance of the quarter is located on the side of Via Tagliamento, marked by an impressive arch, decorated with a wrought iron chandelier.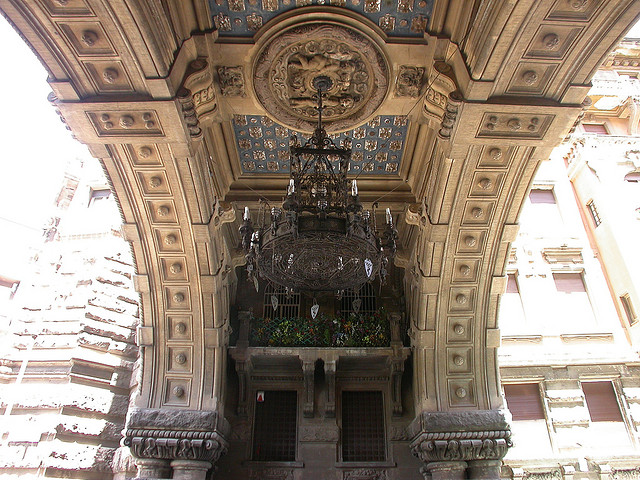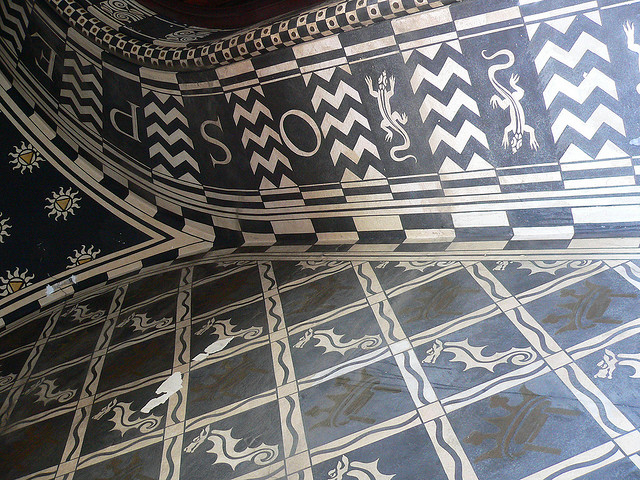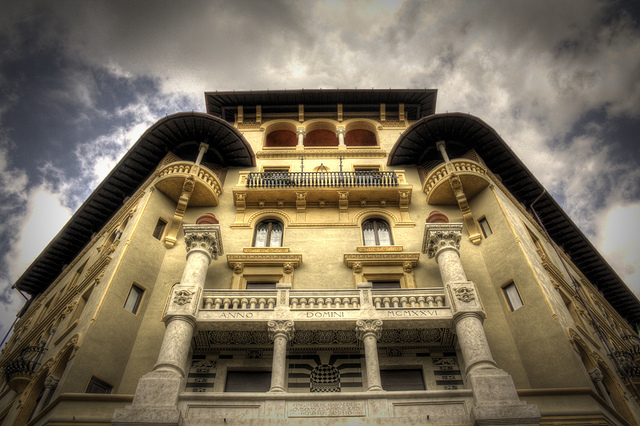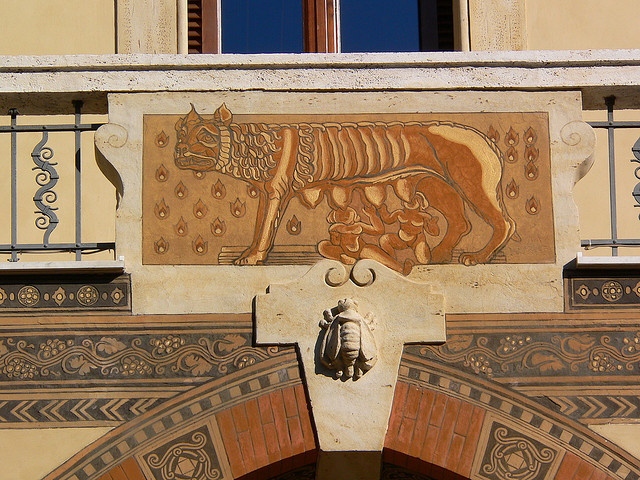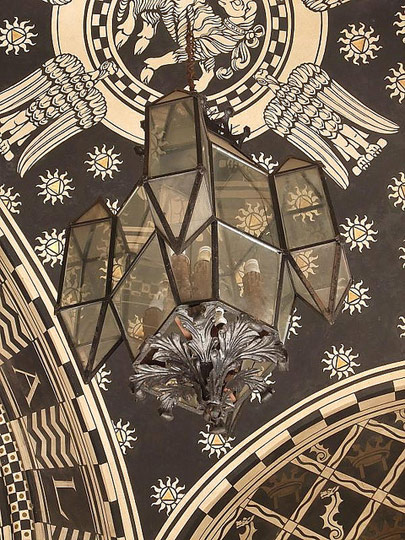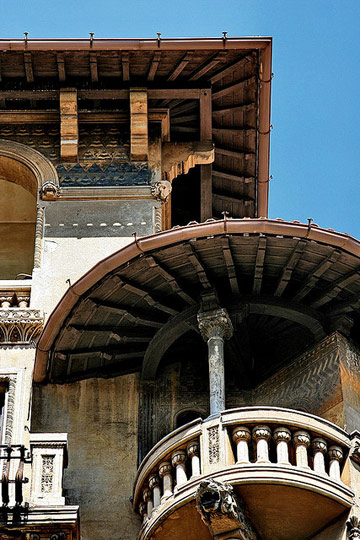 Photo credits (top to bottom): Quartiere Coppedé Corso Trieste by Valeria; Silvia C; Arch with palm by Steve Silverman; Giulia Gasparro; Entrance to the Coppede quarter by Fabio Spinozzi; under the arch with wrought iron chandelier by fluido & franz; detail architecture by patata; black and white detail by Steve Silverman; house on piazza Mincio by patata; detail palazzo by Steve Silverman; Palazzo by Nephelim BadTusk; she-wolf by Steve Silverman; Art Deco quarter light by mermaid; Sundial by RaSeLaSeD – Il Pinguino; Fiorenza Bella by Giulia; Masimiliano.