The City of Seven Hills hosts so many interesting
museums
, impressive monuments and fountains, churches and galleries that making a short selection of major tourist attractions in
Rome
seems hardly possible. Much will depend on your own preferences: history, culture, entertainment, night life, gourmet restaurants, alternative arts, Rome offers it all...
Rome Highlights
(what to see, what to do in Rome)

.
.
Rome's
Trends, Travel Tips and Culinary Traditions
District by District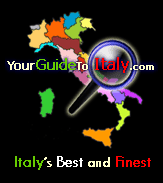 Rome.YourGuidetoItaly.com
and
YourGuidetoItaly.com
2005-2007 © All Rights Reserved.
Photos: (Colosseum at night) Jeremy Voisey, St. Peter's Basilica (Hedda Gjerpen), (Trevi Fountain) Bill Grove, (Castel Sant'Angelo) Matej Pribelsky, (Roman forum) panopticum, (Pantheon) Hedda Gjerpen, (piazza di spagna) andrea cabibbo
Photos of the YourGuidetoItaly.com banner (from left to right): Sean Locke, Valentina Jori, Donald Gruener, Barbara Bar, Luca di Filippo, Alek von Felkerzam.
Traveling in Italy
|
Foods and Drinks
|
Languages of Italy
|
Sitemap
|
Contact
|
Rome.YourGuideToItaly.com,
your independent guide to Rome and the Roman culture & history.


The Pantheon and piazza della rotonda (the piazza in front of it), as well as Piazza Navona with the wonderful Bernini fountains are wonderful to see at night.

One of the most famous historic monuments is probably the Colosseum, Rome's greatest amphitheatre where deadly gladiator combats and wild animal fights were staged.

Last but not least, you have the
Trevi Fountain
and
Piazza di Spagna,
with the
Spanish steps
, some of the most famous spots of
Rome
with many shopping streets closeby.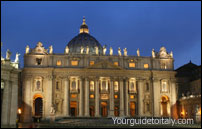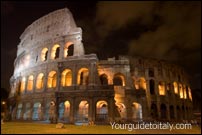 Other major monuments are St. Peter Basilique and the Sistine Chapel in the independent city-state of Vatican city.

Castel Sant'Angelo, the Roman Forum and the Roman Catacombs.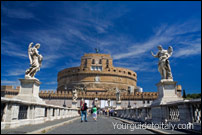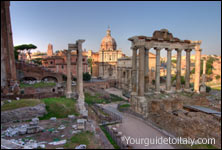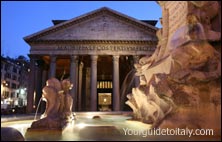 Pantheon (Piazza della Rotonda)

But Rome is not just an open air museum. At night you'll discover another facet of Rome at
Trastevere
and Testaccio. Rome is also famous for its
excellent restaurants
(some of which rank among the best of Italy) and for its elegant,
literary and cultural cafes
, where you can taste an excellent espresso, have breakfast or a panino for lunch, and enjoy an aperitif at night.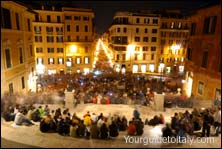 Piazza di Spagna
seen from the Spanish steps