Top 5 Luxury Hotels in Rome
(Relax in one of the Exclusive, Historic Hotels of Rome)

For our most demanding visitors, we have listed our favorite luxury hotels of Rome. Rome offers some unique, prestiguous addresses for those of you who want to combine refined comfort and top-class service with a touch of history. And, if you can afford it, treat yourself with a stay in one of the most exclusive suites in one of these grand luxe hotels.

.
.
Hassler Villa Medici
Piazza Trinita dei Monti 6
Tel: +39-06-699.340

One of the most emblematic hotels of Rome (and also one of the prime hotels of Europe), Hotel Hassler Villa Medici is located atop of the Spanish steps. The panoramic restaurant offers a beautiful view over piazza di Spagna to Quirinale. This refined and elegant hotel has 85 rooms (Classic, Deluxe or Grand Deluxe) and 15 suites (of which 3 presidential suites). The Penthouse suite is the most famous one and has a breath-taking terrace overlooking the city.


Hotel De Russie
Via del Babuino 9
Tel: +39-06-328.881

Ideally located between the Spanish Steps and Piazza del Popolo and within easy walking distance of Rome's key attractions, fashion houses and Via Condotti. The Vatican City, with St Peter's and the Sistine Chapel, is just a ten-minute walk from the Hotel de Russie. The hotel offers several types of rooms and four luxury suite types (4 top, 14 executive, 7 classic and 8 junior suites). Three of the top suites (Nijinski, Picasso, Popolo) are located on the top floor and have a nice, large terrace. The Popolo suite overlooks Piazza del Popolo and the roofs of Rome. The other three (Nijinski, Picasso and Vaselli) overlook De Russie's secret garden.


Hotel d'Inghilterra
Via Bocca di Leone 14
Tel: +39-06-699.811


Grand Hotel de la Minerve
Piazza della Minerva 69
Tel: +39-06-695.201

With a view over the Pantheon and over the roofs of the historical center of Rome. A refined hotel with 134 rooms housed in a 1700s mansion where every detail has been studied to offer maximum comfort.


Rome Cavalieri Hilton
Via Cadlolo 101
Tel: +39-06-350.91

The 3-Michelin-starred restaurant is just one of the assets of this beautiful hotel.

Rome's
Trends, Travel Tips and Culinary Traditions
District by District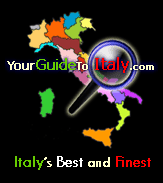 Rome.YourGuidetoItaly.com
and
YourGuidetoItaly.com
2005-2007 © All Rights Reserved.
Photos of the YourGuidetoItaly.com banner (from left to right): (on campus) Sean Locke, (red deckchair) Valentina Jori, (chianti botlle) Donald Gruener, (zucchine) Barbara Bar, (Fiat 500) Luca di Filippo, (coloseum) Alek von Felkerzam.
Rome.YourGuideToItaly.com,
your independent guide to Rome and the Roman culture & history.