Organic Rome
(Organic groceries and restaurants, vegetarian restaurants, agritourism)

.
.
Rome's
Trends, Travel Tips and Culinary Traditions
District by District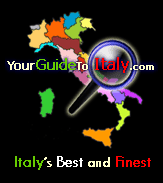 Rome.YourGuidetoItaly.com
and
YourGuidetoItaly.com
2005-2007 © All Rights Reserved.
Photos of the YourGuidetoItaly.com banner (from left to right): (on campus) Sean Locke, (red deckchair) Valentina Jori, (chianti botlle) Donald Gruener, (zucchine) Barbara Bar, (Fiat 500) Luca di Filippo, (coloseum) Alek von Felkerzam.
Rome.YourGuideToItaly.com,
your independent guide to Rome and the Roman culture & history.


Agriturismo Cavendo Tutus
via della Pisana 948/950
Tel: +39-06-661.56.612
Fax: +39-06-661.62.970

10 small appartments for a farm holiday at only 9 km from Saint Peter's. Breakfast with natural products in a family atmosphere.
Activities include: riding, mountain bike, walking.
Open all year.


Bio Mens
Viale Delle Milizie 7a, 00192 Rome (RM).
Tel: 06 375 16718
Fax: 06 373 352163

Large organic store 100 metres from Ottaviano metro stop. Sells groceries and fresh produce, health and beauty products and household items. Includes some frozen food and fresh bread and pastries.


Agricoltura Nuova
Via Valle di Perna, 315 - 00129 Roma
tel. 06 50 82 82 94 / 06 50 70 453 fax 06 50 80 009
Open daily 9:00 - 18:00

Located at only a few km from the "Grande Raccordo Anulare", in a sidestreet of via Pontina di fronte in Spinaceto.
Product offer includes: oil, wine, honey, cereals, fruit, vegetables, cheeses, preserves, meat, pasta, etc.


Centro Macrobiotico Italiano Naturist Club
Via delle Vite 14 (4th floor), 00187 Rome.Tel: 06 6792509
Open 12:30-15:30 and 19:30-23:00 everyday except Sunday

Restaurant with buffet at lunchtime and vegeterian menu (including fish) at diner time.
Also includes a small grocery shop with macrobiotic products.

Margutta Ristoarte Vegetariano
V. Margutta 118Tel: 06 32650577
Open daily from 12:30 to 15:30 and from 19:40 tot 23:40.

Located parallel to via del Babiuno, one of the most elegant shopping streets of Rome.


Panis Naturae
via Romanello da Forli 19:21
Tel: +39-06-273.863
Fax: +39-06-273.863

Traditional and special Bread, such as: sesam bread, whole-grain bread, kamut bread, Indian bread, etc.


Arancia Blu
V.d. Latini 65
Tel: +39-06-445.41.05
Always open for dinner and Sun for lunch

A nice, small, vegetarian restaurant serving very tasty and uncommon dishes, such as Ravioli stuffed with checkpeas and walnuts, pasta with pecorino and truffles. Good wine list.


Il Canestro
via Luca della Robbia, 12
tel. 06.5741031Closed on Mondays

Organic restaurant with vegatarian cuisine


Igloogel
Via di Grottarossa 95/B
000189 Roma

Bar and gelateria (icecream shop) for icecream based on fruit and no milk